Destination Weddings are getting very popular now, they allow the bride and groom to interact close with their guests, seize excellent deals, explore new places, have amazing pictures of their special day and enjoy everything easily.
Lets get real here. You want a destination wedding, that's why you are reading this post. You might feel a little lost, confused and want to consider things before making a final decision on whether you  choose to go with a 'regular' wedding or go for a dreamy destination wedding. Read at your own risk! (you might want to go marry tomorrow!)
Less Stress!
One of the perks of doing a destination wedding is that you stress a lot less than doing a regular wedding. They usually come as wedding packages so it saves you a lot of time and the hassle of searching for catering, decoration, venues… You can have a budget in mind and work with that.
The downside of this is that if you want everything under control, have your way 100% in the planning, set the clocks at the same time as the wedding planner and catering – AKA being a bridezilla– a destination wedding might not be the best for you. Things might go a little bit wrong (and something will, I can bet), weather could be unpredictable, you could've forgotten something back home, someone could've missed their flight, etc. But if you are the type of bride that is chill and goes with the flow, a destination wedding is perfect for you.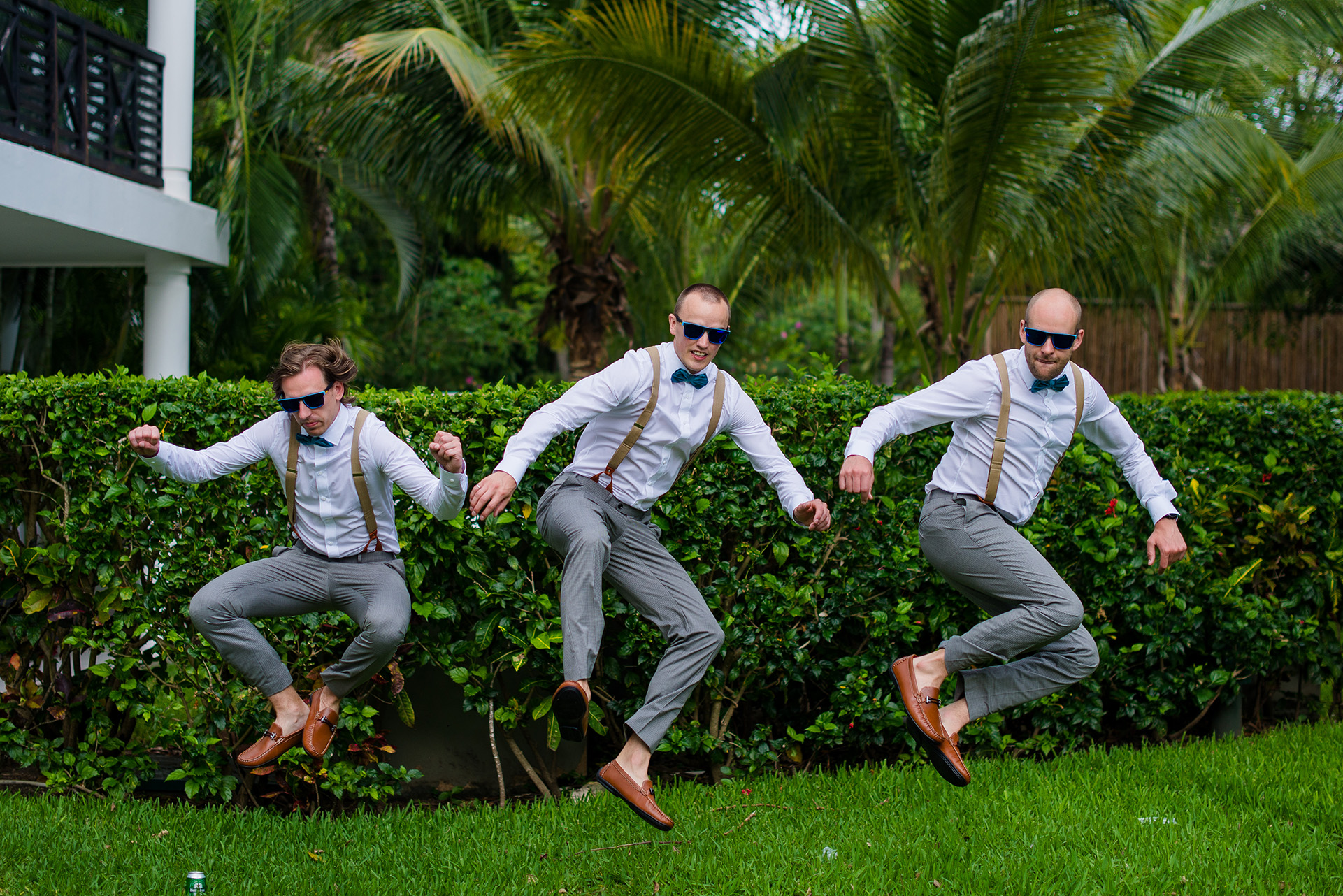 Less guests
I hope this isn't a turn-off.  There's no secret about people attending weddings even if they don't really enjoy them. For starters, some people are just a little bit grumpy on the love and marriage thing and hate weddings as they are, some others want their free time or vacations to be in their hands and control their activities. This people is likely to turn down the invitation to your wedding. But a big number of people will actually make it and share with you this special day. Look at this as a blessing, you will have more time to spend with each of them, quality time!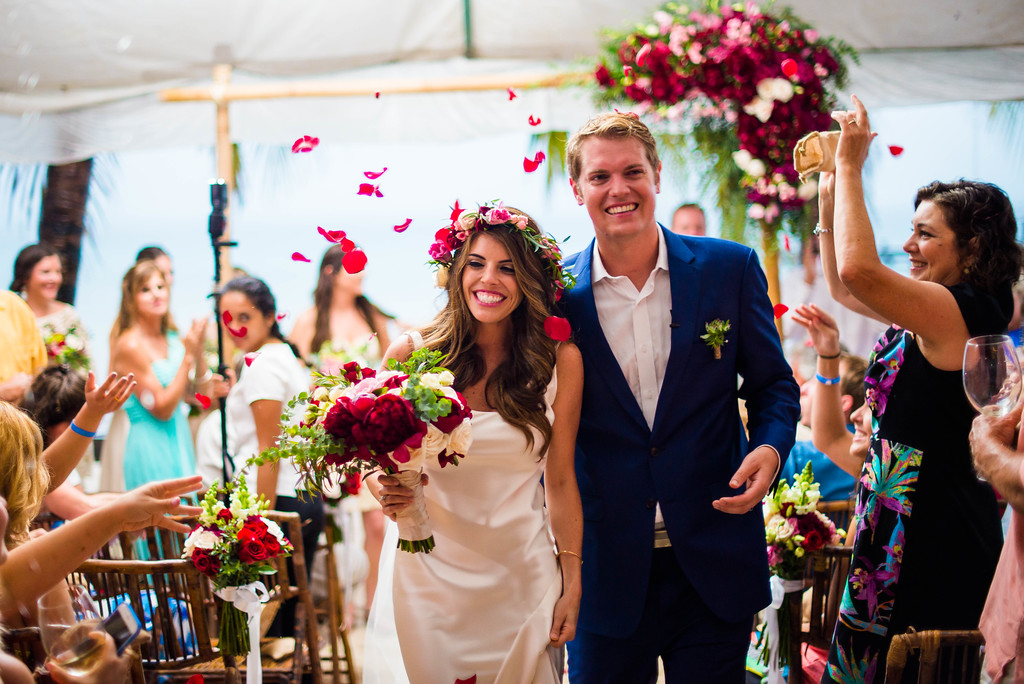 Less expensive, great spots
Weddings are expensive. That's a fact. And we are not considering the honeymoon expenses yet! When doing a destination wedding, you can choose the spot of your honeymoon and do the wedding there! You kill two birds with one stone. Imagine spending an average amount of $8k – $15k for your wedding, including a week long stay, meals and activities. Now that is a deal breaker compared to the average $20k – $30k of a traditional US wedding.
Just keep in mind that if you choose the same resort for the wedding and the honeymoon, you will run into people from your wedding. They are awesome people and they made a big effort to be there with you, but you might want to be alone with your now husband (only lovebirds allowed?).
Dreamy paradise, dreamy pictures
Can we talk about the dreamy pictures you will have by having your wedding in an awesome venue? Yes, please.
Let's begin by saying the obvious. Your special day will have great sunsets, colorful plants, great folk vibes. Your destination wedding photographer knows how to take advantage of the great natural features your venue offers and will make the photos be one of your favorite things of your wedding. Imagine having your memories immortalized in the perfect spot, the perfect setup, the perfect light… Ah – I sigh with great joy remembering I work doing this.
Now imagine you could have memories of your honeymoon too! Imagine great pictures of the happy couple exploring Mayan ruins, or doing scuba diving.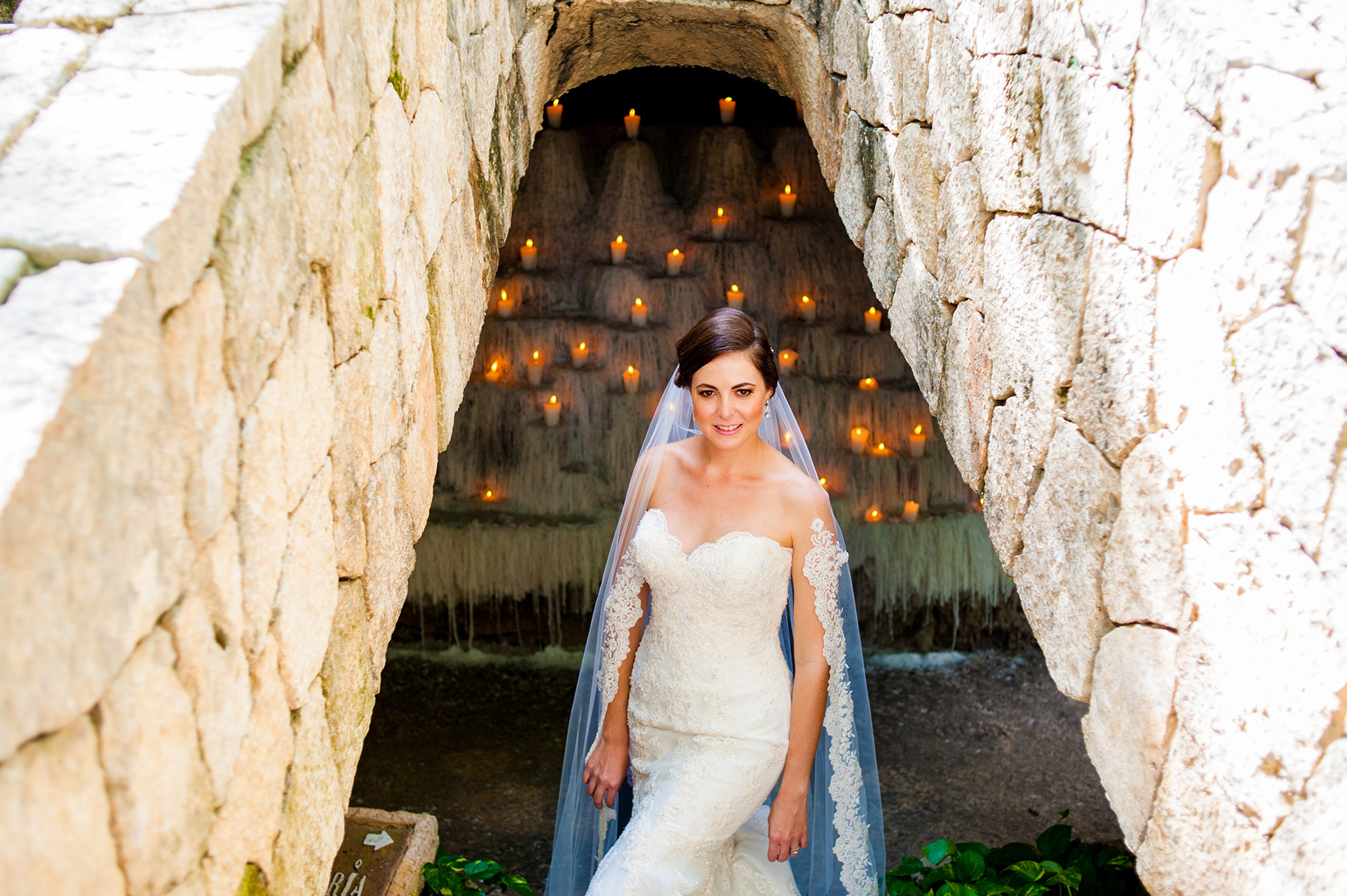 Get a tan before the wedding?
If you choose an exotic island, or a great spot in Cancún or Riviera Maya, you will feel the urge to get a natural tan under the sun before the wedding. It's very tempting to go and enjoy the destination the first moments your foot touches the sand. But wait! Your sunburn could go wrong and you will look like a tomato. You could regret that tan you are getting now and the pictures will display weird tan lines or sunburn. Do you want several layers of intense waterproof makeup to cover those up? I don't think so.
Your wedding will be different than you envisioned
Unless you ship with you a lot of decorations, or go to the destination with a lot of money and prior time, your wedding planners will try to stick to your concept and idea but it will look different from what you first imagined. The wedding will still be amazing!
Destination weddings are perfect to remind us what the day is about and everything else will be small things. You will enjoy your new spouse in a pretty an unique place, your guests will share quality time with you, you will have great memories of it and you will have brag material for ages to come!
We would like to know if you are planning a destination wedding or already had one, don't forget to share your thoughts and ideas!